Knockdown Stable Cell Lines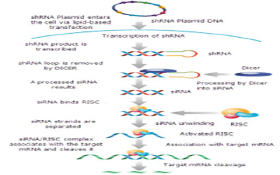 Knockdown cell lines are widely used in gene function analysis, target discovery, target validation, assay development, and compound screening.
Our scientists have years of experience in achieving KD stable cell lines with shRNA which is an advantageous mediator of RNAi.
AcceGen has developed a series of knockdown stable cell lines to assist our customers. Our knockdown stable cell lines have been rigorously tested and validated. The target gene can be stably inherited.
Search under Knockdown Stable Cell Lines