Endocrine System Primary Cells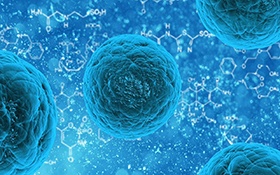 The endocrine system is another important functional regulation system besides the nervous system, which is mainly composed of endocrine organs (thyroid gland, parathyroid gland, thymus gland, and adrenal gland) and endocrine tissue (islets of the pancreas).
Cells from the endocrine system are involved in the regulation of metabolic balance by secreting some bioactive substances, such as the pancreatic islets of Langerhans cells produce and secrete insulin and glucagon to maintain the glucose level of the blood. The proliferation and/or regulation of atypical endocrine cells can lead to immune system diseases including thyroid disease, diabetes, gout, and so on.
AcceGen offers 35 different types of human primary endocrine cells including pancreatic cells, adipocytes, mammary cells, etc.
Search under Endocrine System Primary Cells