Digestive System Primary Cells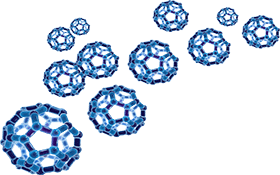 The human digestive system consists of the digestive tract and the digestive gland. Primary cells isolated from the digestive tract tissues include oral cells (oral epithelial cells, gingival fibroblasts, periodontal ligament fibroblasts, etc.), esophageal cells, stomach cells, intestinal cells (small intestinal cells, large intestinal cells, colon cells, rectal cells, etc.). Hepatocytes (Liver Cells) and other hepatic cells such as Kupffer cells, liver stellate cells, liver sinusoidal endothelial cells, are derived from the human liver, which is the main organ of the digestive gland. Also gallbladder cells from the gallbladder located between the liver and the small intestine where the bile is stored.
The basic function of the digestive system is to digest the food taken from the outside and absorb various nutrients for the metabolism of the body and send the undigested and absorbed food residues out of the body through the anus.
AcceGen offers 73 different types of human primary digestive cells for research use. The pancreas serves both the digestive system and the endocrine system, go to Pancreatic Cells under the Endocrine System Primary Cells category to browse related cell products.