Knockout Cell Lysate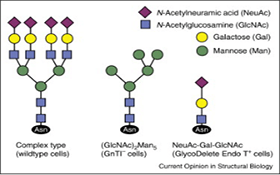 AcceGen knockout cell lysate can be used for reproducible proteomic studies. Lysates can be used for the study of loss of function phenotypes at the proteomic level as well as for routine applications such as Western blotting and mass spectrometry. They can also be used to support antibody and target validation.
The knockout cell lysate was derived from the commonly used immortalized cell lines, which had been modified by CRISPR-Cas9, Sanger sequencing and Western Blotting validation data were attached. Corresponding wild-type controls are also provided so that the biological effects of each knockout cell lysate can be easily assessed in a consistent cellular context.
Advantages of AcceGen knockout cell lysate:
● No need to generate or purchase knockout cell lines;
● Minimum preparation required;
● Diploid knockout lysates from common cell lines, including HeLa, HEK293T, A549, HCT116, HepG2 and MCF, etc.
Search under Knockout Cell Lysate