Blood System Primary Cells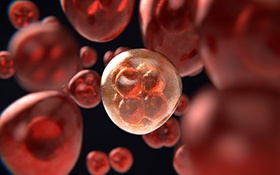 Blood, the most important part constitutes the blood system, is composed of plasma and blood cells (hematocytes). AcceGen human blood products include human whole blood, peripheral blood, plasma, leukopak, serum, red blood cells (erythrocytes), white blood cells (leukocytes), platelets, cord blood cells, and other blood corpuscles. The cardiovascular system is a blood-related system, which includes cardiac cells and vascular cells, like human cardiomyocytes, cardiac fibroblasts, HUVECs, artery cells, etc.
Leukemia and Multiple Myeloma (MM) are common hematological diseases. Blood products from healthy donors, donors with blood diseases, or donors with other common diseases such as Diabetic, HIV, or Rheumatoid Arthritis, are available in our blood system primary cells repository.
AcceGen offers 173 different types of human primary cells associated with the blood system and human blood products for research use. We separate PBMCs as an independent category, go to PBMCs to browse related products.
Search under Blood System Primary Cells